Selling Digital Products on Your Shopify Store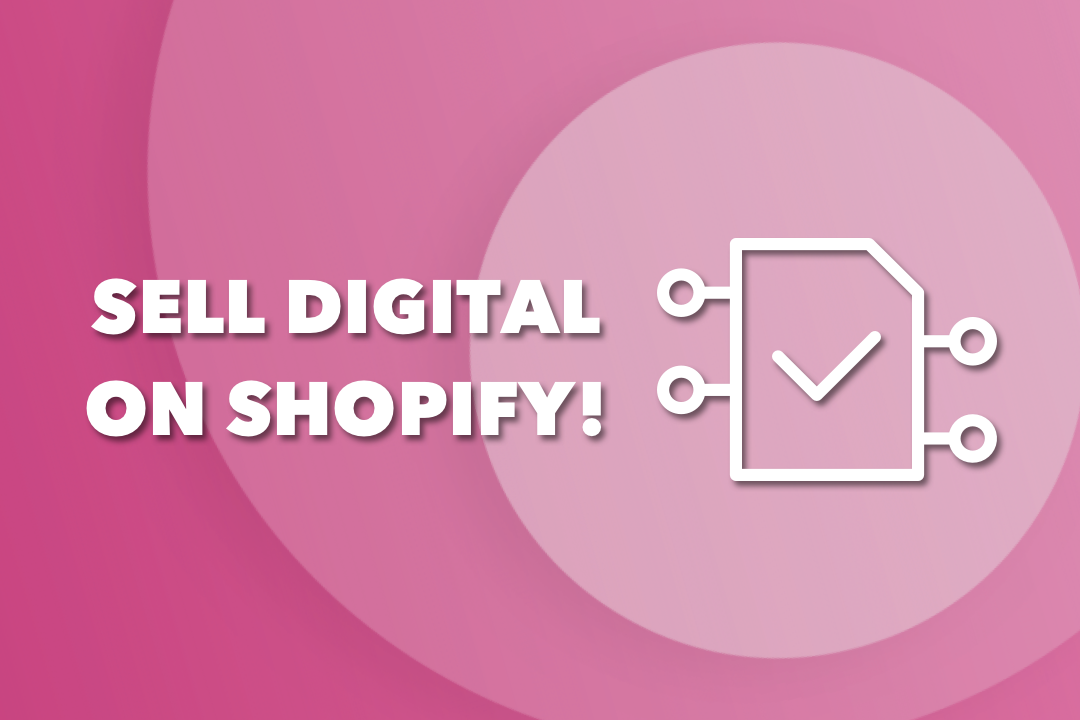 Isn't it a dream to sell products that don't require storage or shipping while maintaining high profit margins? Selling digital products is one of the ways that you make this dream happen because you can earn a lot of money without putting in a lot of effort.
Digital products are the intangible items that you deliver online, such as music, mobile apps, online courses, and ebooks.
They are easier to create than physical products, and you can make an unlimited number of copies, sell them on your Shopify store, and deliver them digitally without incurring any logistics costs.
The key to being successful and making money while selling digital products is thoroughly understanding the concept and deciding what to sell by weighing the benefits and drawbacks.
That is why in this blog post we explained the pros and cons of selling digital products on Shopify, provided a list of popular digital products, and listed the steps you should follow to sell digital products on Shopify. Let's go over them and get started selling quickly!
Does Shopify Let Me Sell Digital Products?
You can easily sell digital goods on Shopify and it is one of the most efficient platforms to achieve that. Shopify has a high range of compatibility with leading tech firms. Here are the reasons why Shopify is the best platform to sell digital products:

It is the easiest-to-use eCommerce platform
It has fast content delivery networks
Shopify App Store includes so many leading tech apps
It provides one of the most secure payment integrations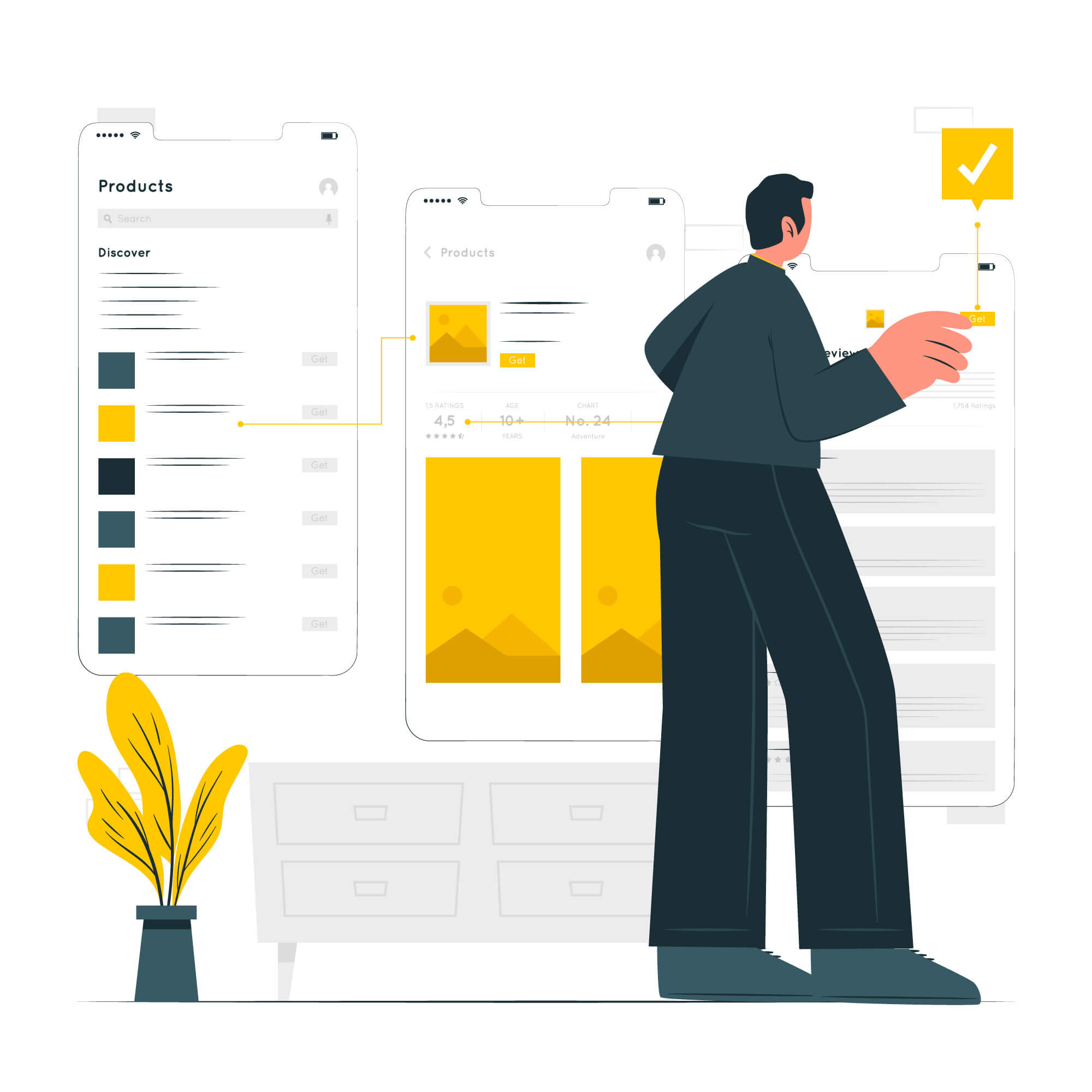 Why Should You Sell Digital Products on Shopify?
Digital products have many advantages when compared to physical products:
1. Digital Goods Stores Have a Low Entry Barrier
You don't need to have a physical inventory to sell digital goods. Besides, you will not have a shipping cost either. That means the cost of investment could be so much lower compared to selling physical products. So, selling digital products has a low barrier to entry since you can easily pick a product and start selling.
2. Digital Products Have Easier Logistics
The process of selling digital products is so much easier when compared to physical products. It is enough to deliver the product online after the purchase. That means you can sell digital goods globally without needing to store or ship them.
Besides, you can even make this delivery process easier by using tools to build an automatic delivery system.  
3. You Can Easily Automate Digital Product Store Works
After the beginning of setting up the store, there is so much less work to deal with compared to traditional stores. You can almost automate many processes such as delivery.

That means the points you should consider are setting up everything efficiently in the first place and providing your customers with a high-quality support service to retain them.
Let's check the most common kinds of digital products:
a. PDFs & E-Books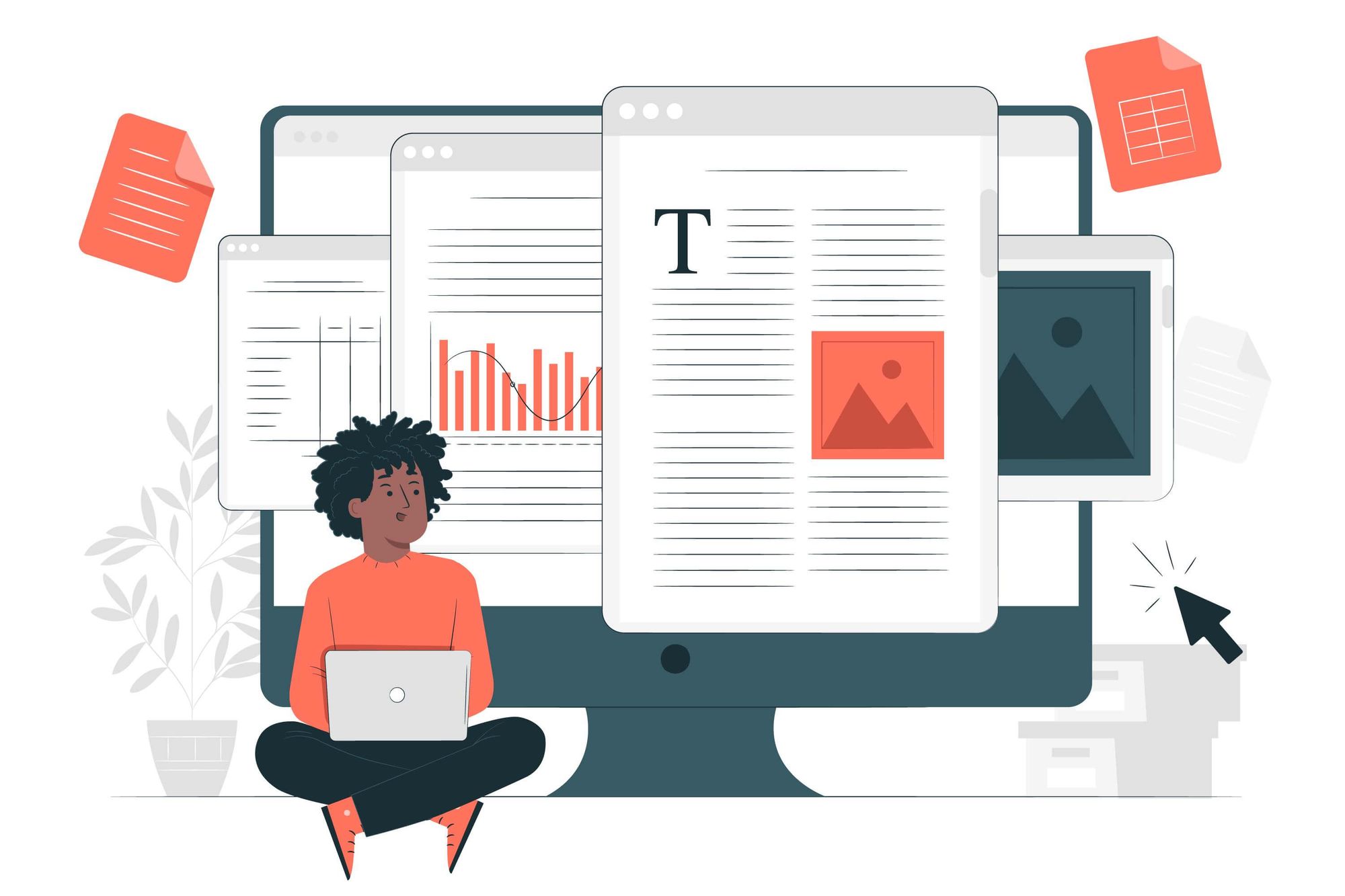 ‌
‌Ebooks are one of the most popular digital products to sell and as proof, in 2021 ebook revenue reached 1.1 billion dollars in the United States.
PDFs are also a very popular kind of digital product.  PDFs are generally used to create guides while ebooks could be used for almost anything such as a cooking book or novel. You can write an ebook and gain passive income from it for years.
b. Apps & Software
Apps and software could be great income sources if you can provide shoppers with additional value.  
In addition, if you sell your app or software with a subscription model instead of licenses, you can have a monthly fee. You can decide to sell with a subscription or licensing model based on your business.  
c. Digital Art
It is the art that artists make by utilizing digital technology. Unique digital art creations can add great value to your store.
d. Online Courses
You can create any kind of online course and it is an excellent way to monetize expertise.
e. Templates
You can create various templates in different shapes and sizes to be used in ads, email banners, social media posts, etc.
f. Stock Photography
Unique photography is a need for many content creators and they purchase images from stock photo websites frequently. You can sell your photos to a stock photo website such as iStockphoto, or you can sell your photos on your websites.
It is logical if you don't want to share your profit with these websites. You can create your website via Shopify and start to sell your stock photography.
You can utilize Instagram or  Flickr to create excitement about your products. These platforms protect your intellectual property while you're sharing them with potential customers.
Selling Digital Products on Shopify: Pros and Cons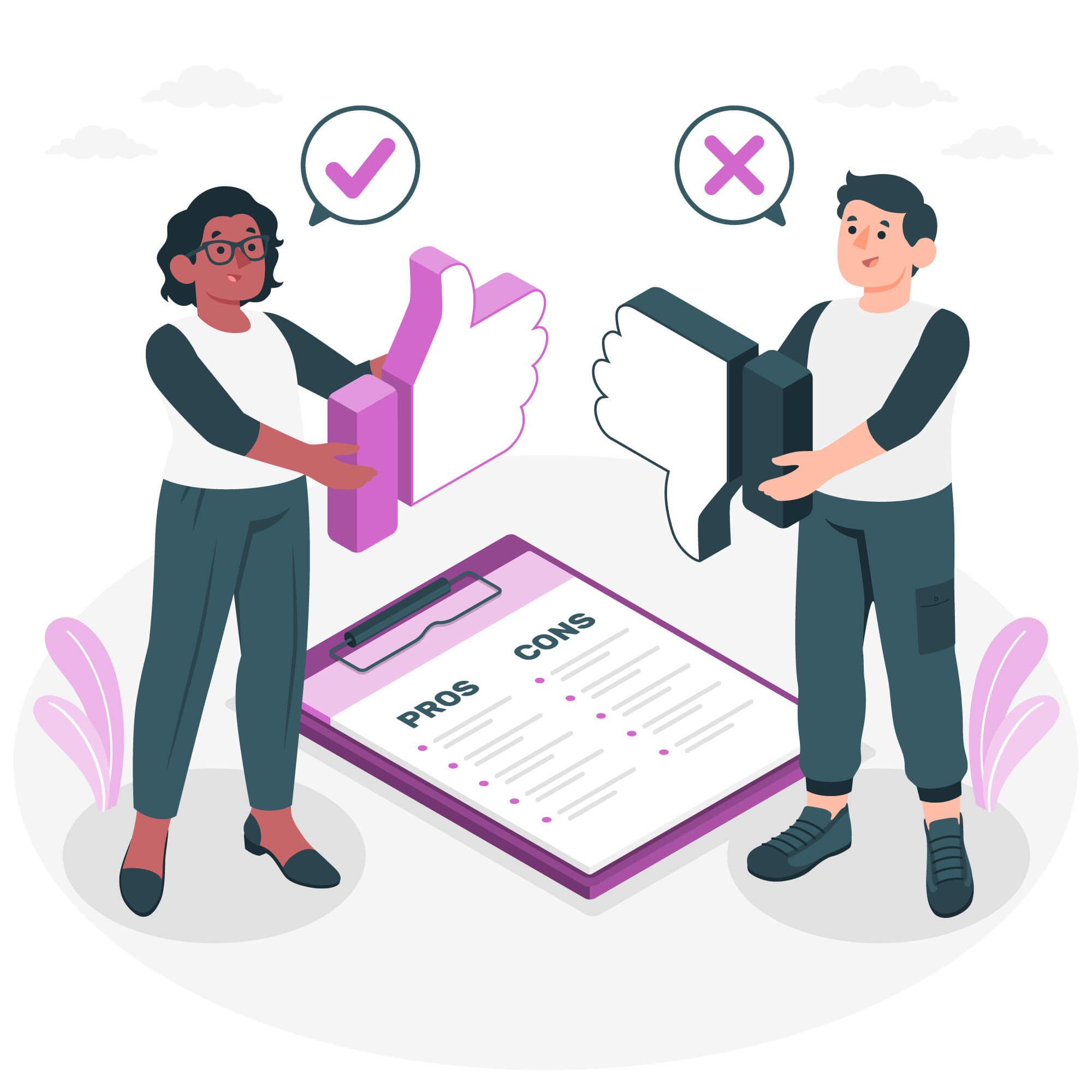 Are you still not sure about selling digital products? We have listed the advantages and disadvantages of Selling Digital Products on Shopify to help you to decide. Let's check them:
Pros
1. There are no shipping costs
Since your product is not physical, you don't need a shipping process. You just need to deliver the product after the purchase digitally. That means you don't have to worry about shipping.
2. They are easy to manage & sell
To sell digital products, all you need is digital storage and an online store. You can have a very easy selling process.
The shoppers could check the product from the photos, description, and demo and directly buy with a click. And they won't wait for the delivery. You can automate all these processes easily since there is no physical stocking, packing, and shipping process.
3. You can sell various kinds of products
You can easily start to sell a new digital product and since there are no limits to the types of products, you can create various digital goods.
In addition, you can achieve that with fewer costs compared to a physical product. For instance, if you have a physical technology store, when you decide to sell computers of a new tech brand, you may need many requirements. On the other hand, selling a software program of a new tech brand online is much less required.
To sell the new computers, you will need to create a new supply chain, packaging, new shipping and logistics. You don't need any of them to sell the software program.
4. It won't go out of stock
Since they are not physical products, you can produce as many products as you want. That means you won't lose potential sales thanks to the unlimited stocks.
Besides, you can sell these kinds of products for long years, and you can have a regular passive income without doing anything with the automated process.
5. High-profit margins
Having high-profit margins is one of the most irresistible advantages of selling digital products.

Since you don't have expenses such as physical materials, manufacturing, warehousing, packing, shipping, etc. you can have a higher profit margin than selling physical products.

On the other hand, you will still need to have a strong digital marketing strategy and high-quality customer service.
Cons
1. Competition
There could be some websites that provide the products you sell in a free way. That is why you should choose your niche wisely before you start selling digitally. In addition, it is important to develop high-quality and unique products to make sure shoppers choose your products even though there are free and available options.
2. Internet piracy
It is crucial to take precautions since digital products are open to the risk of Internet piracy. You wouldn't want your digital products copied and sold by another vendor. You can register for copyright to prove that the digital product is your original work In case of theft.
3. Shoppers' bias toward digital products
Some shoppers may have tended to buy physical products instead of digital ones. For instance, they may want to purchase a regular book over an ebook because of their bias.
To break this bias down, it is crucial to develop effective marketing strategies. So, you can have more potential customers and revenue.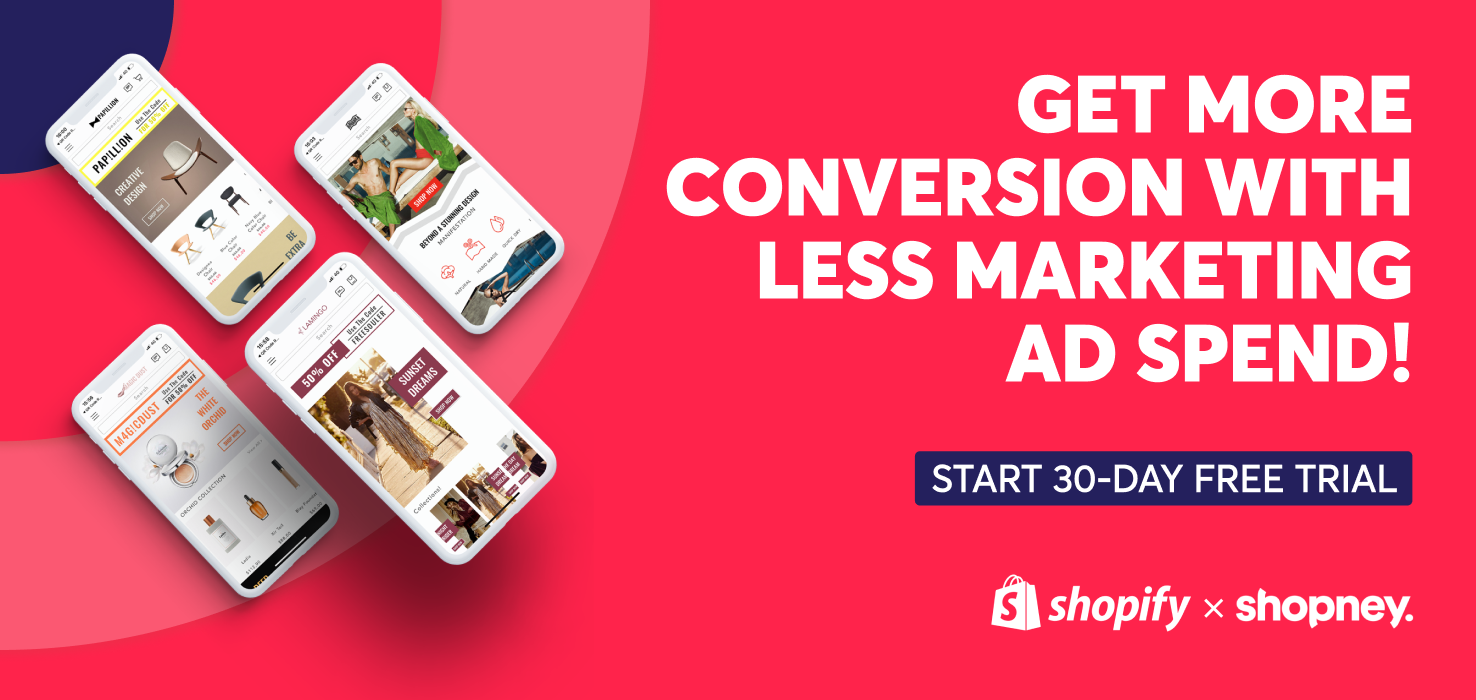 What Digital Products are in Demand 2023?
1. Online Courses
Online courses are very popular digital products in 2023 since they have fewer costs than a physical course and they have the potential to reach more people. That means educational digital products are excellent ways to monetize your expertise.
You can teach by utilizing text, videos, audio assets, and different materials. You can sell these courses to many customers since it is online, so it could be so much more profitable than giving a physical course. Besides, people can take digital courses whenever they are free from their homes.
The crucial point here is emphasizing what your customers could achieve after taking the course instead of hard selling.
2. Podcasts
Even though most podcasts are actually free, you can also create a subscription-based model of podcasts. And if you provide a value people would want to listen to you, they would pay for it. Or you can keep your podcast free and take advertisements to some parts of it to make a profit from it.  
3. Ebooks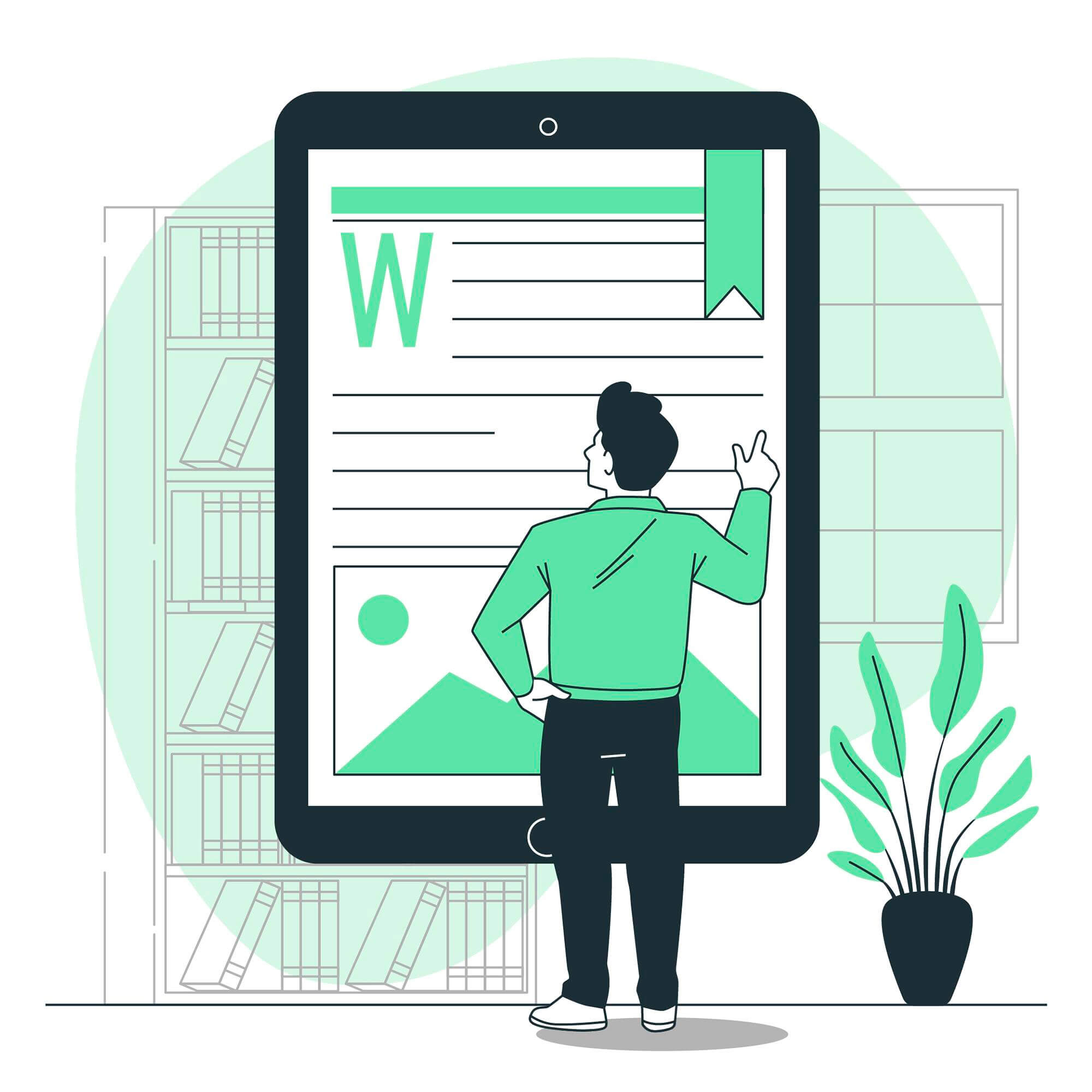 As we mentioned in the above section, ebooks are very popular digital products and you can have revenue from an ebook for many years.
4. Photography
As we mentioned above, in an era where content creation is so popular, you can sell your photography and make money from it.
5. Music
If you are a musician who creates his/her own music or songs, selling this as a digital product could be a great opportunity for you to get popular and gain revenue.  
There are many singers who were discovered and became popular thanks to Youtube. Youtube is an excellent channel to make money from videos. Besides, you can sell your music on different platforms such as Apple Music or Spotify.  
6. Apps
You probably use many mobile apps for different purposes such as shopping, ordering food, watching videos, etc.
If you are capable of creating an app, and if you have an idea that you think might become popular, you can build it by yourself. Or if you just have the idea, you can hire people who can create the app for you. If your app has high-quality, and if it is beneficial for people, it could be a great revenue source.
7. NFTs
NFTs(non-fungible tokens) are one of the most popular digital products this year and they are getting even more popular with time. NFTs are tokens that people use to represent ownership of unique items.
They are generated with the same programming type of blockchain technology. However, you cannot exchange NFTs equivalently like other cryptographic assets. There are NFTs of various digital goods such as digital artwork, domain names, tickets, etc.
What Digital Products Make the Most Money?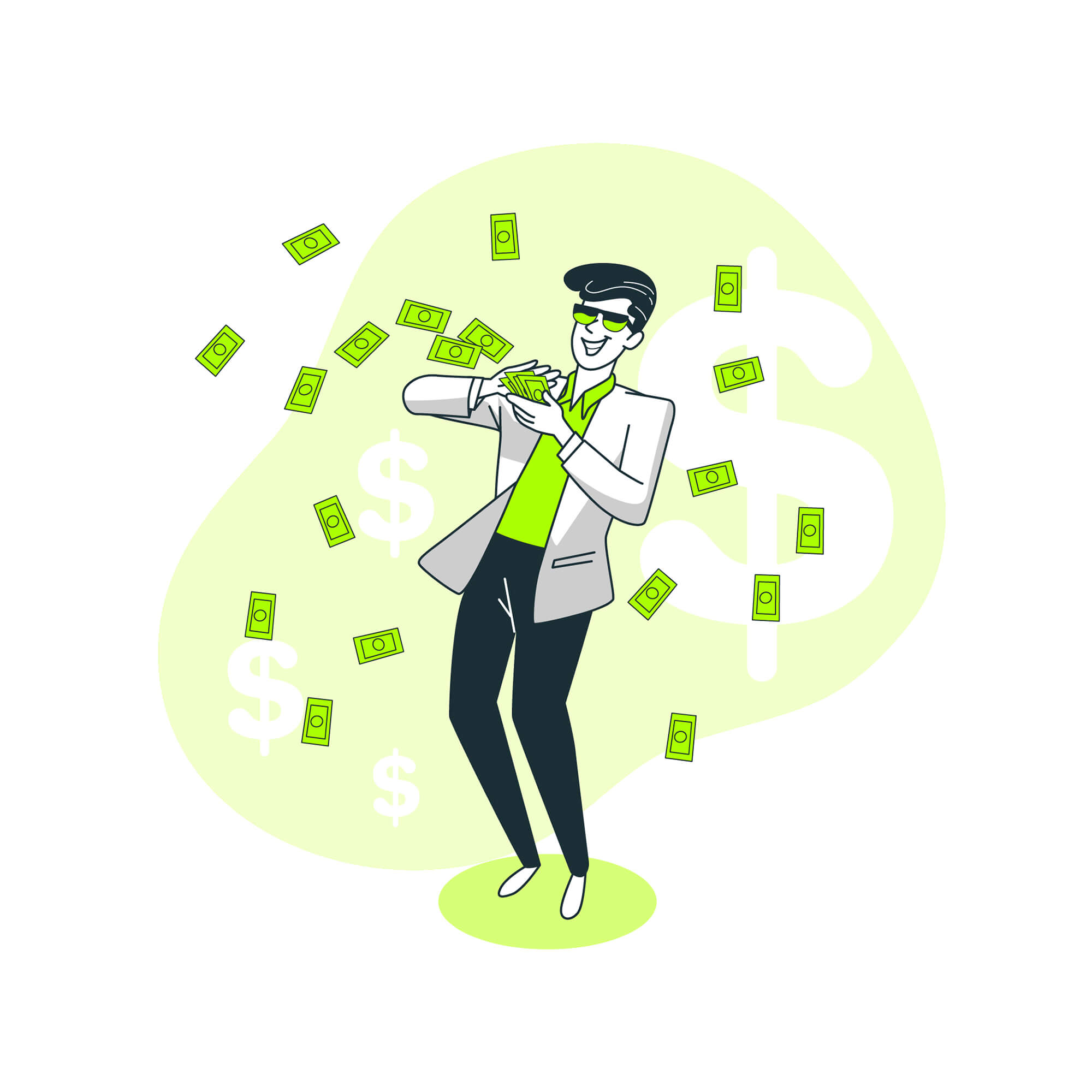 Since it depends on a lot of variables, there is no clear answer to this question. It is possible to make a lot of money or not make much profit. The key point to getting successful is knowing the market well that you want to get in, producing a product that is beneficial for the potential customers, and attracting them with the proper digital marketing activities.
How to Start Selling Digital Products on Your Shopify Store?
After you decide to sell digital products on Shopify, there are some steps that you should take. So, you can start to sell smoothly. When you get through the initial phase, everything is going to be easier since the selling & delivering process will be automated.  Let's check the steps you should follow:
1. Create a Digital Product
The first step to selling digital products is creating them or finding existing ones. These goods could be one of the digital product types that we have mentioned above including ebooks, photographs, apps, digital arts, online services, etc.    
2. Build Your Shopify Store
If you know what to sell, the second step is creating your Shopify store. You can check how to start a Shopify store from here.
3. Set up Your Digital Product on Shopify
After you set up your Shopify store, you should add the products by following the steps below:
a. Open your Shopify dashboard
b. Click on the "Products" tab
c. Go to the "Add new product" button
d. Fill in your information
e. On the Product page, scroll down and find the "Shipping" box.
f. Remove the thick from the "This is a physical product." option.
g. Repeat this for all the digital products.
4. Decide on How to Deliver Your Digital Products
After adding digital products to your Shopify store, it is time to decide how to deliver them to your customers. You can deliver the digital products automatically or manually by choosing the option you want from your Shopify admin by following the steps below:
a. Go to Settings
b. Click to Checkout
c. Scroll down to Digital Products
d. Choose Automatic Delivery or Manual Delivery

After choosing the delivery method for your digital products, here are the easiest ways to apply automatic and manual delivery methods:
a. How to Deliver Digital Products Automatically
Your customers can receive the digital products they purchased directly from your Shopify store with automatic delivery. However, you need to utilize a third-party app for automatic delivery since Shopify doesn't offer the option of direct download from the store.  

Sky Pilot ‑ Digital Downloads is one of the greatest apps that you can utilize. With Sky Pilot, you can sell any digital download and share videos and digital files directly through your Shopify store easily.
b. How to Deliver Digital Products Manually
With manual delivery, your customers will receive the digital products after they purchase from the file you have sent them manually. You can leverage Dropbox or Google Drive and share the link with the customers so that they can download the file.
5. Upload Your Digital Files
You should follow the below steps to upload your files smoothly:

a. Click on the 'Apps' on your Shopify dashboard.
b. Click on the app that you have installed.
c. Navigate to the 'Assets' page.
d. Click on 'Upload new assets.'
e. Upload your files.
6. Attach Your Files to the In-store Product Listings
After uploading your digital files, you should attach them to your Shopify products by following these steps:

a. Click on the file name.
b. Go to "Attach this asset to products."
c. Choose the products that you want to attach the asset to.
7. Market Your Digital Products
As the last step of selling digital products on Shopify, you should promote them and attract shoppers. Even if you have amazing products, shoppers can't purchase them unless they know about them.  

Check out our article to learn more about how to promote your Shopify store.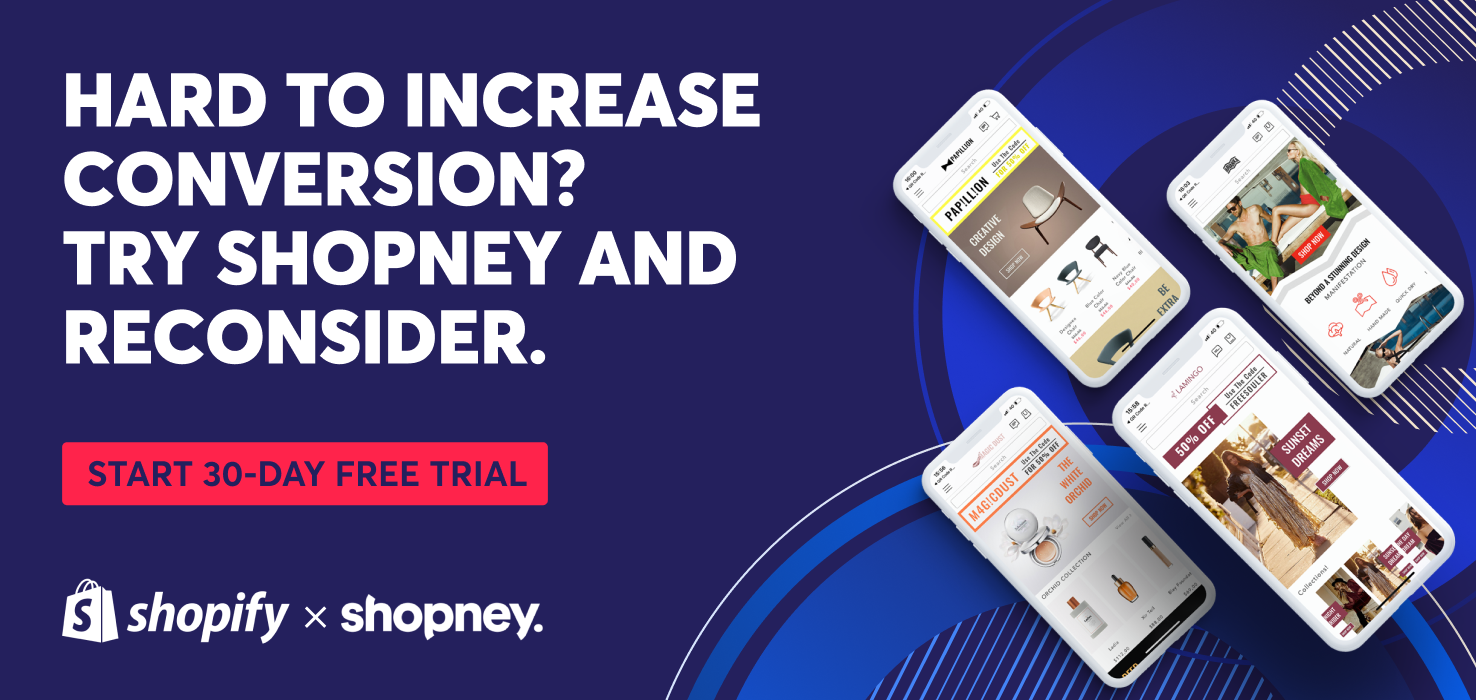 How to Start Selling Digital Products on Your Mobile App?
You can sell your digital products on your mobile app easily by utilizing the manual delivery method. All you need to do is share the link to your products with your customers after the purchase.
If you don't have a mobile app yet, you can create your mobile app in minutes with Shopney and start selling your digital products! You can try 30 days for free without requiring any credit card information by clicking here.
To Sum Up
When compared to selling physical products, you can have a higher profit margin if you can create unique or useful digital products. There will be no storage, copying, or shipping fees.
All you need to do is research the product you want to sell, and check whether shoppers have a reason to choose your digital products instead of the alternatives. If there is not, create reasons before starting selling.
In the above sections, we explained in detail how you can manage this process most efficiently. Check them, start to sell your digital products both on your website & mobile app, and make money easily!