Ultimate Guide: How to Make Your First Sale on Shopify?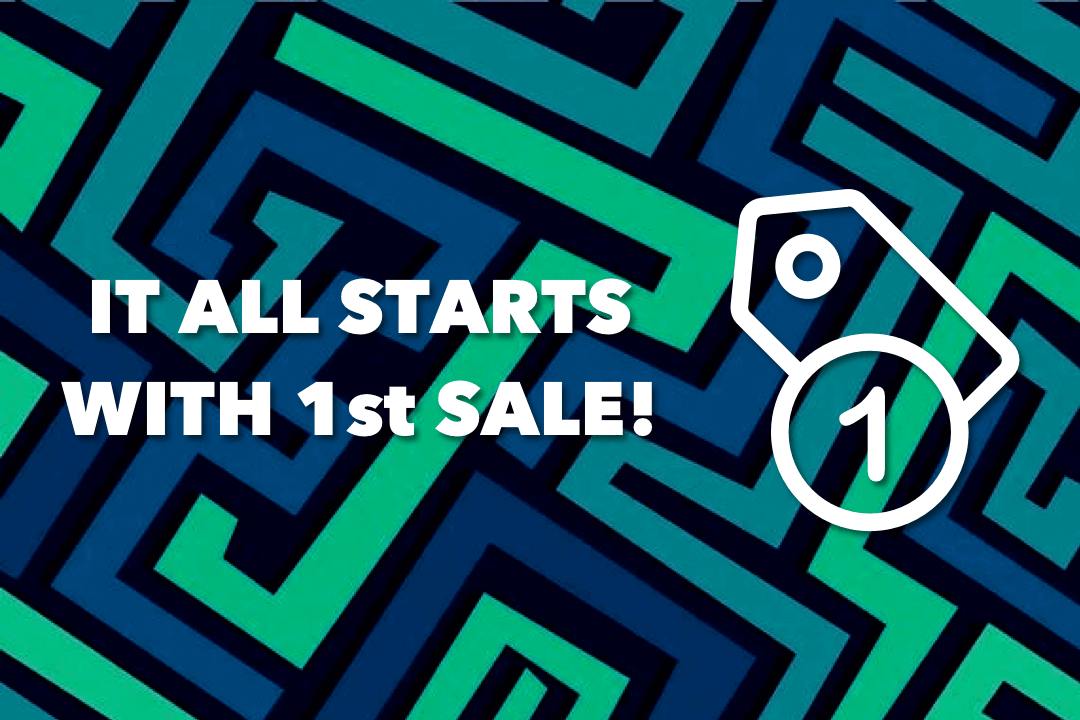 Starting is always considered the most challenging thing. An entrepreneur works hard to finally start a business; the first sale is very important both for his company and boosts morale. In the past few years, the current situation of the world gave a huge boost to online platforms and eCommerce stores.
Digitization and modernization are the major reasons why eCommerce stores are now prevalent. Besides, starting an eCommerce store does not require large capital; it can give you profits throughout the day and can operate in any part of the world.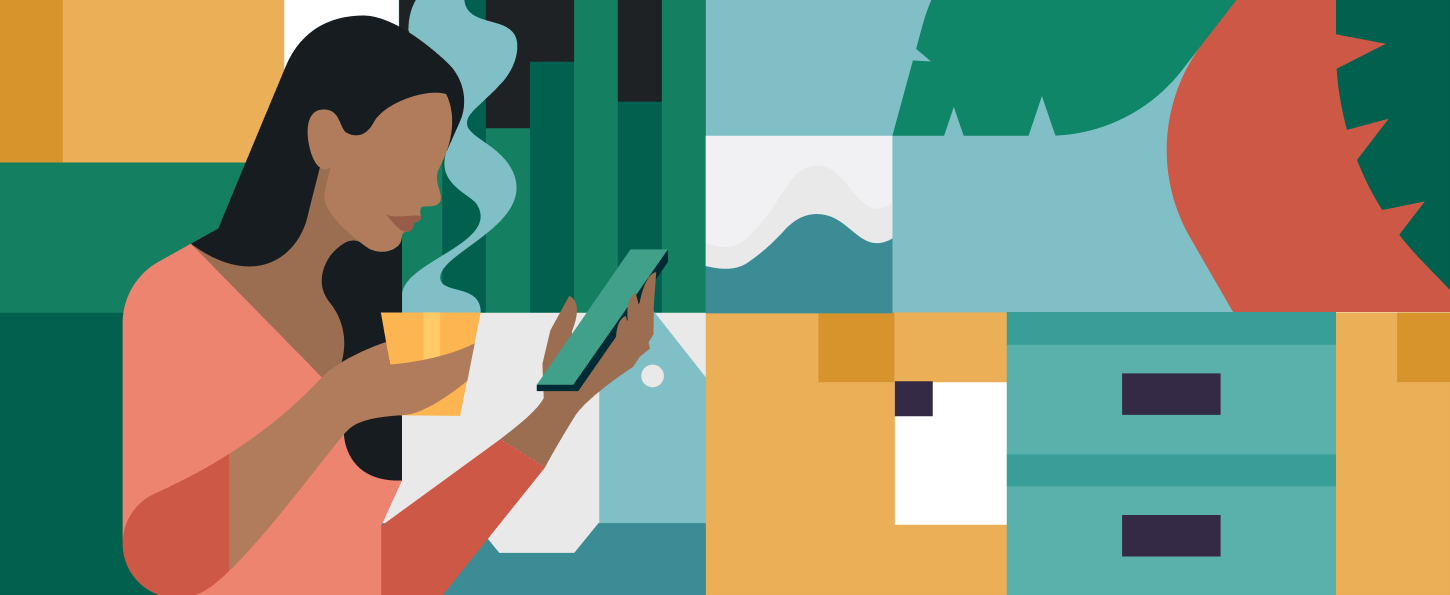 When you have online platforms like Shopify, opening an eCommerce store can be more accessible. If you start with an eCommerce store on Shopify, it is very important to have compact eCommerce marketing tactics. A matter of fact is you cannot attract your first customer if you fail in driving traffic to your store.
Your entrepreneurship of starting a business can make you learn a lot related to the intricacies of the eCommerce and marketing world. Therefore, let us now discuss the eCommerce marketing tactics that will help you drive high traffic to your store and make the first sales of your business and become successful with Shopify.
1. Create a Blog for Your eCommerce Store
A blog that describes the various aspects of your product helps you make your first sale on Shopify by diving into the world of content marketing. When you provide your customers with the valuable dos and don'ts of the concerned product and advice concerning its usage, you start gaining their trust.
You must have a blog that lets you give the customers all the necessary information about why they need the product in their daily lives and give them a major reason to visit your eCommerce store website. Moreover, a blog will help you search engine optimization and help your website figure at the top of the list.
2. Collaborate with Influencers: eCommerce Marketing Tactics
Social media makes the job of starting a business on Shopify with an eCommerce store very easy. You can operate social media as a medium by having influencers connected to your idea, promoting the product. The influencers generally have a huge fan following, allowing you to promote your product to that large chunk of people. Moreover, when the influencer promotes your product, the followers will likely listen to it.

Look for influencers who have a similar taste for your product and send them a sample for free. They can use the sample for promotion through their social media accounts.
3. Create an Attractive Newsletter for Promoting Products
Newsletters are a great source of starting your business on Shopify and keeping your importance and relevance compact in a customer's life. Through your newsletter, you can start promoting products among the customers by letting them know the new products you are launching and the offers.
Through your newsletters, you should also inform them about the new blogs on your website. New blogs resemble new information, and that will reduce the chances of unsubscribing.
Make your newsletters valuable for the customers. You can perform this by providing them with an offer or coupon code that might give them a certain discount on a purchase from your eCommerce store. As you know, customers love discounts; this can be an excellent trick to use.
Give the subscribed people more significant offers and also start giveaways for better engagement.
4. Invest in Facebook and Instagram Ads for Promoting Products
Earlier, we discussed the importance of influencers; now, we will highlight the medium's relevance, i.e., social media. Social media is one of the safest and easiest marketing tools that you can use in today's time to boost the chances of your first sale on Shopify. You can make your advertisements, find your target customers, and decide your eCommerce marketing tactics through it.

Moreover, as people worldwide use social media platforms like Facebook and social media, your eCommerce store will get some good attention from the users, out of which some may volunteer to purchase. Also, you can include your personal profiles to get attention even more!
5. Paid Promotions for Your eCommerce Store
Paid promotions are very effective when it comes to promoting products. You can promote your eCommerce store and your newly launched products through paid channels like media, television, radio, etc.
People still love watching television and listening to daily news. Using such channels for promoting products, ensure that the viewers continuously look into your eCommerce stores, their products, and the offers so that they indulge in making your first sale on Shopify a success.
6. A Closer Look at Pinterest: eCommerce Marketing Tactics
When you talk of one of the biggest inspirations, Pinterest is one of them. While the various social media platforms help you promote products, Pinterest enables you to improve your overall design, find the perfect outfits, and your eCommerce store's life. Pinterest shows people where exactly they can find the best versions of the product they desire to have.
According to Pinterest, 98% of Pinners give a shot at the products and ideas that they found on Pinterest. On the other hand, the stat shows that it is 27% lower on other social media platforms.

7. Pursuing Assistance from Your Friends and Family for Promoting Products
Often it so happens that your family members are the first customers for your eCommerce products on Shopify. However, it does not elucidate that you can pressure them into buying your products over and over again, even if they do not need them. You just ask them to review the products. It will help you analyze the various loopholes in your system and make changes and adjustments.
They can even help you by writing reviews on your website, which can help in convincing your other customers. They can share the review through online platforms.
8. Attach Free-Shipping or Return Card for Your eCommerce Store
Whenever you start your business on Shopify, you need to start some free shipping thing or a return card that will help them return the products they like. People always tend to buy from stores that will give them a certain discount or some attached offers that will benefit them financially.
However, people hate that they have to pay an extra amount for the delivery charge, which increases the price for them. Helping them with free delivery will propel them into buying as they have the chance of saving some money.
Conclusion
Starting an eCommerce store has become easy, but making your first sale can be challenging in the beginning. After you build your Shopify store, you will work on start selling your products. These tactics are fast and simple. They will help you to get going with your online business.
Use social media, promote your products and invest in your website to make your first Shopify sale! Lastly, Shopney offers to turn your Shopify store into a mobile app so that your customers will be able to shop easily.