Ensure Customer Loyalty With Mobile Reward Program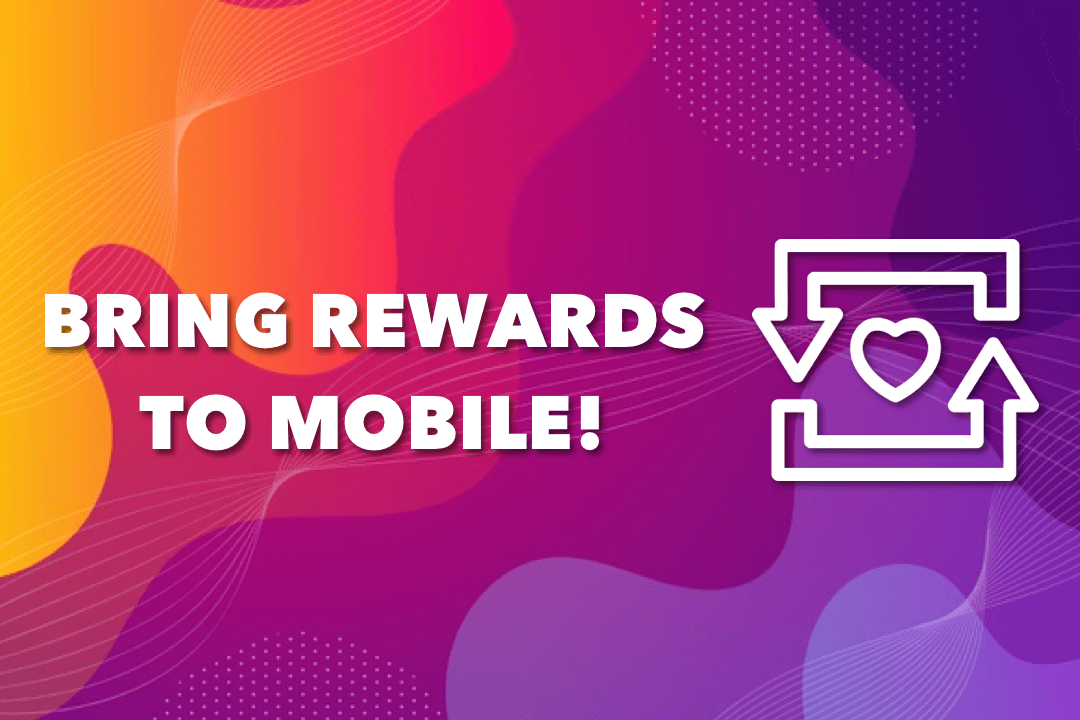 Every entrepreneurial journey starts with a business goal that is greater than the beginning state. And that pushes the entrepreneur for growth. No matter what type of business model you have. You want to grow as a business owner. The same applies to you as a Shopify business owner and your Shopify store.
It may sound a bit cliché however, 'what makes a company grow is not the new customers but the loyal ones'. It's very true. Why? You will find out as you read on.
Why is customer loyalty so important?
It's never been more significant to retain customers in the saturated e-commerce market of today. Your competitor is just a couple of clicks away, and there are more competitors in the e-commerce landscape than ever.
Rather than constantly pushing yourself for new customer acquisition, a loyalty program is very clever and a great way to retain the customers you already have. Besides, you can build a core audience that will organically spread the word about your business.
What makes a company grow is not the new customers but the loyal ones.
Let's get back to the unproven statement in the beginning. The reliable studies conducted recently proves that e-commerce stores grow loyal customers. Check out the striking data below:

The numbers are effectual, aren't they? I will say no more about the importance of increasing customer loyalty. If you haven't been paying enough attention to this very significant metric, you'd better start today.
What I want to talk about is that there are great apps in the Shopify App Store to build a reward and loyalty program for your Shopify e-commerce store. And we are integrated with two popular ones:
• Smile.io
And one more great loyalty app integration will soon be available:
• Growave
How can you build customer loyalty with your Shopify mobile app?
Customer loyalty is all about offering a delightful experience throughout the shopping journey. A great environment, small surprises, and qualified products are the keys.
However, even developing a mobile app for your Shopify store itself can make a big impact on your customer loyalty metrics in a positive way. See the graph below.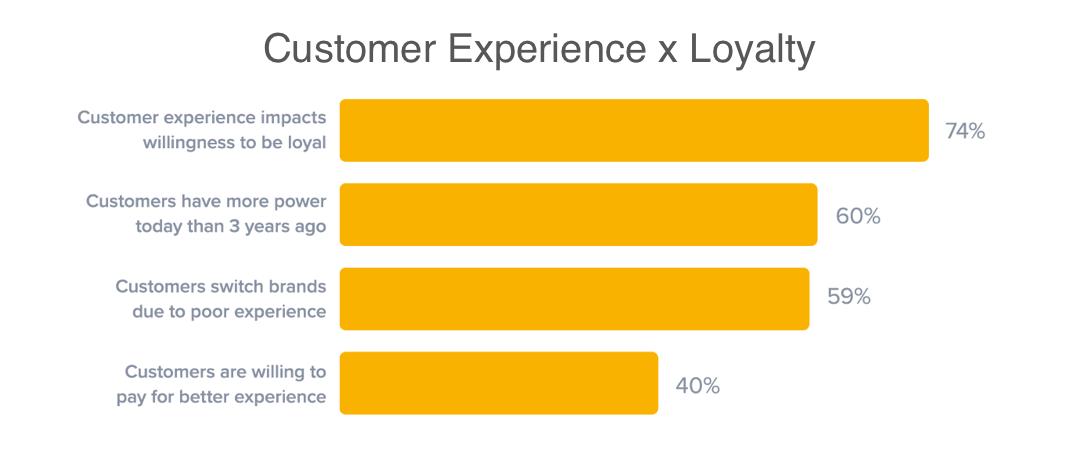 Why? Because you will be offering the best mobile shopping experience to your customers with a native mobile app. So that they will tend to buy from you next time again due to the excellent shopping experience you offer.
Furthermore, you can convert your mobile app into a loyalty hub by activating loyalty app integrations like LoyaltyLion and Smile.io
What is the advantage of having loyalty and reward apps functional in your mobile store?
Supporting your customers throughout their shopping journey in all sales channels is very important. So you want to make sure that you offer the same level of brand experience.
From that point of view, enabling mobile loyalty programs and reward apps for your customers is crucial. Because the repeat customers have a perception of your brand and want to benefit your program in every channel that they interact with your brand. So the same applies when they are using their mobile devices.
When you gift your customer with points for purchases or interactions with your mobile app, they become more motivated to return to your app again. And this will drive more and more traffic to your mobile app.
Regardless of the mobile store, customers have been shown to spend more time in a store if they are incentivised to keep coming back. And customers using a loyalty program often feel more valued as individuals over an anonymous shopper experience. Loyalty and reward programs will deepen their relationship with your Shopify brand.
What are the things wrongly known about loyalty programs and reward apps?
For every beneficial tool for your e-commerce store, there are several myths that arise. Let's cover some of them here and share the truth.
1. Customers are tired of loyalty programs: 81% of consumers say that the chance to join a loyalty program makes them more likely to continue buying from a brand. If your customer loyalty and reward program do not interrupt or bother your customers during their shopping it will be treasured. The nuance here is that it should enhance the shopping experience.
2. You don't have enough customers to start a program: It's true that the more customers you have, the more repeat purchasers via loyalty program. However, if you have even one customer that buys from you, you have an audience that could be returning to purchase from you.
3. It's hard to measure its success: There are many metrics that can help you to measure the success of a loyalty program – from repeat purchase rates and average order values to net promoter scores.
How can you enable LoyaltyLion or Smile.io for your mobile app?
It's super easy! If you are using one of these loyalty and reward apps, all you need to do is to go to your Shopney dashboard's integrations section and activate the integration within a couple of clicks.
How can you develop a mobile app for your Shopify store?
If you are looking for solutions to develop native iOS and Android mobile apps for your Shopify store, you can consider Shopney.
Here you can check out some of the mobile apps build by Shopney for Shopify and Shopify Plus stores: