How To Increase Conversion By Editing Shopify Homepage?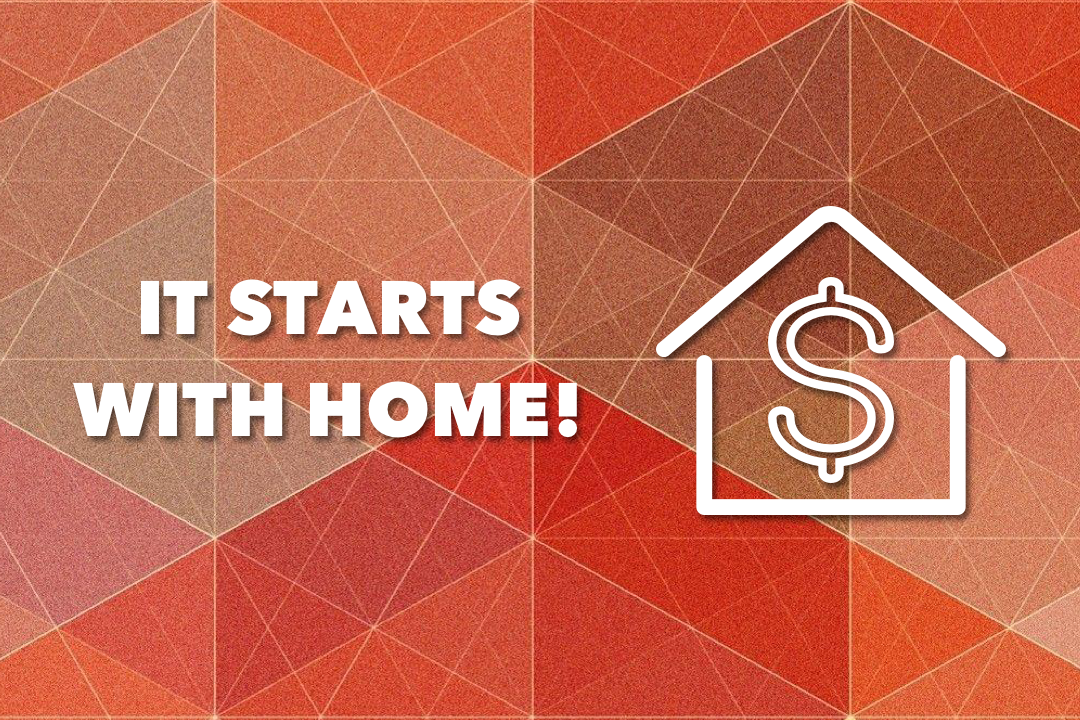 You must have heard commonplace sayings such as "Don't judge a book by its cover" and "First impression is the last impression." In this digital era, consumers make snap judgments with just one glance at the homepage. Did you know that it takes merely 50 milliseconds for a consumer to subconsciously form an impression of your business standing based on your website?
Thus, it is critical to understand how to design your homepage and its importance.
What Makes A Good Website Homepage?
We all know that a homepage serves as an introduction to the company's website, which provides clear value propositions, navigation, company information, and so forth.
With more than 59% of the world's population now online, it is significant to focus on what makes a good website homepage.
Here are some of the factors:
Digital Identity: A crisp and well-designed homepage lets customers instantly understand what you do and provide. While a customer gains insight, it often is the best way to hook a customer.
Branding and showcasing: A homepage comprises logo, tagline, brand colors, etc. It also highlights the mission and vision of your company. It provides an insight to potential customers about the company's products or services.
Website Navigation: A homepage serves as a map and directs users around the website. It provides multiple entry points and links to access a website's content with ease and better visibility of its features. It provides various call-to-actions (CTAs) that may spur a customer to purchase.
Conversational Tool: A home page is usually designed to enter into digital conversations with first-time or return customers. To engage with the user, one can use visual or verbal and deeper browsing options such as teases, recent articles, featured items, etc.
Thus, knowing a homepage's impact on a business's credibility, businesses need to design, edit and optimize their Shopify homepage.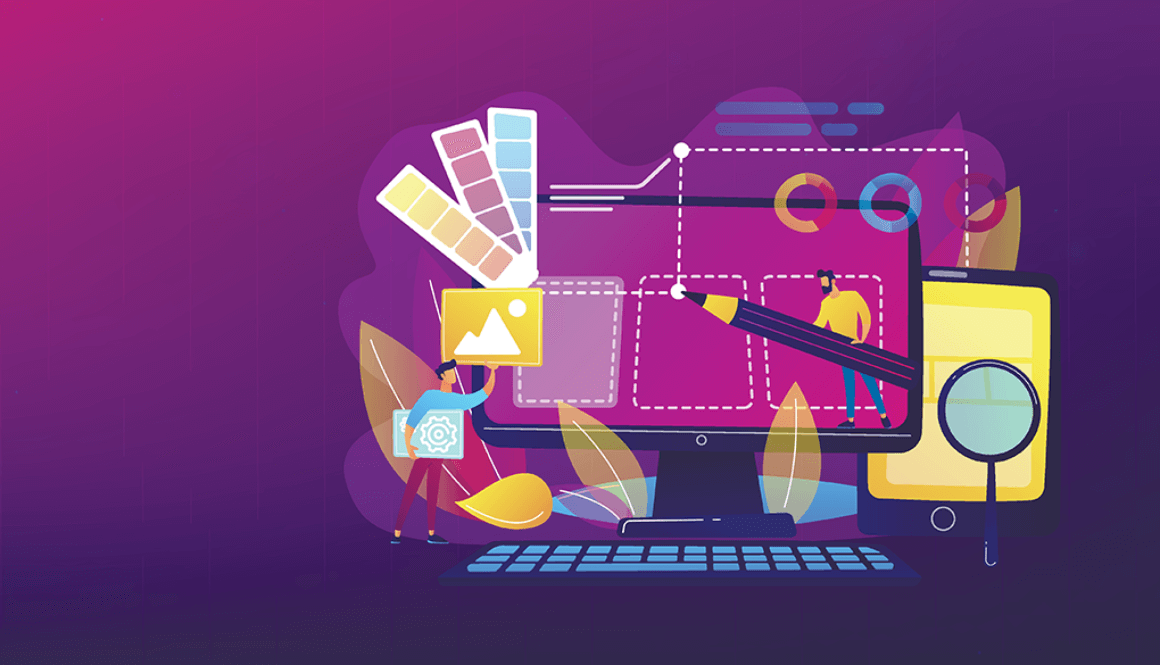 Best Ways To Customize Your Shopify Homepage
Due to its immense popularity and success, eCommerce sales will account for nearly 22% of retail sales worldwide by 2024. Hence, it has become challenging to stand out amongst the various market players. However, homepage conversion and optimization through Shopify will help you build a unique presence and become the obvious choice for shoppers.
Here are four simple ways to understand how to edit your Shopify website:
Stay Away From Confusing Navigation
Did you know that 38% of users stop engaging with a website for lack of appropriate content or layout? A homepage with multiple dropdown menus and heaps of nested content may turn off for potential customers. It may result in lesser conversation rates and higher bounce rates.
The solution? Keep it simple yet intuitive. Design your navigation bar keeping in mind the buying and decision-making journey of a user. This will subconsciously leave a positive impression on users and increase the repeat customer rate.
Attractive Call To Action
You may be surprised to know that the websites of 70% of small businesses suffer from the absence of CTA on their homepage. Without a compelling CTA, most websites end up having lesser interaction or lead inquiries.
This friction in sales funnels needs to be ironed out through visible and actionable CTA buttons. By cleverly designing CTAs and mentioning the benefits to the user, you not only grab their attention but compel them to take positive action.

Descriptive And Well-Structured Content
Today, at least 47% of potential shoppers skim through three to five pieces of content before getting in touch with a sales representative. Users expect engaging content to entice them to make a purchase.
To grab their attention, one needs to include videos, images, infographics to break the content. Interestingly, eye-tracking studies indicate that one can use an F-shaped pattern for a user to gravitate towards the content spread across the page.
The Items Your Shopify Homepage Should Include
Contemporary home pages are known to have a creative appeal to them and be simple and refreshing. The best Shopify homepages include a few elements to have a competitive edge.
Here are some important aspects of a well-designed Shopify homepage:
Shopping Cart
Shopify's shopping cart integration neither requires technical expertise nor takes time to set up. From a quick setup to a simple checkout, the web shopping cart feature offers a smooth experience to businesses and customers.
Businesses can reap benefits such as increased conversion rates, user-friendly interface, multiple payment options, language and currency alternatives, integrated upselling, secure payment interface, and so forth. On the other hand, website visitors can take advantage of the value-added benefits such as delivery date picker, gift wrapping options, shipping calculator for cost estimation, and more.
Visually Appealing Images
With decision avoidance being one of the top challenges for businesses, images are being used to grab the shrinking attention of the consumer.
According to studies, 45% of marketers already use imagery in their content strategy, and 38% planned to leverage it for the first time in 2022. Whether you need to promote a product or garner additional leads, visuals are an easy and effective way to emphasize your value proposition when designing your homepage.
Eye-catching Videos
What works more than imagery? It is a compelling story. Adding story-backed visuals on your homepage will dramatically increase your credibility in the eyes of your audience.
With similar products floating in the market, videos will offer some respite in your attempt to convert leads. Sometimes products may be too complex, or a new innovation may necessitate illustration or demonstration visually. With in-person contact diminishing in recent times, videos that appropriately represent your brand make a significant impact. Just don't forget to put them up in high resolution!
Social Media Integration
With 3/4th of today's population using social media, it is essential to use these platforms to attract more quality audiences. Whether you are looking to create brand awareness, product demand, more website traffic, or acquire leads, online engagement is necessary. Shopify makes it easy to establish social proof and integrate it into your website to achieve any of these goals.
If you are overwhelmed by functionalities in store, you can opt for the Shopify Kit that helps edit homepages in Shopify to include social media proofs with ease. The tools provide design recommendations and execute marketing tasks based on your company portfolio and store performance.
Take Advantage of Search Bar
The search function on a Shopify homepage is a fully-equipped tool that helps shoppers explore and skim through the products your e-store offers. Adding a search bar with a straightforward search path and coherent filter layering can help buyers view their desired products within a matter of seconds. The AI-based custom search bar and filters offer a great way to improve sales and conversion rates of the store.
One can opt for the predictive search method, which offers suggestions to customers based on query types, search history, or purchasing behavior. This approach ensures that the customer stays on the same page while evaluating options. Another feature gaining importance is voice search which helps customers locate products through speech recognition features. Here customers can find their products faster, and businesses gain insight into consumers' shopping habits.

How To Use Shopify Theme Editor?
Shopify's Theme Store acts as a startup-guide as to how to design your homepage. It provides a collection of templates that can be used to give your e-store a certain look and feel. Depending on your brand, products, and industry, you can change the layout, site menu, font, colors, images, interactive elements, checkout experiences, and so forth. Its extensive range of free and premium themes helps ensure proper functionalities and compatibility.
Once you access the theme store from the Shopify dashboard, you can start browsing designs and personalize your homepage. You can also view themes using the filter option on the top of the page and browse by price, number of products, industry, layout complexity or design style. While the personalization is relatively straightforward, a business needs to keep the customer experience and target audience in mind while you edit the homepage in Shopify.
If you want to manually search for a design using a unique theme ID or a Shopify theme detector, you can refer to this guide for a detailed process.
Best Shopify Homepage Samples
Here is a list of best Shopify homepage examples that you can use for your business:
For more designs and high-converting homepage themes, you can view this blog here.
Now that you have understood what makes a good website homepage, you can use these simple-to-implement tips to ensure prospects and leads go further down the pipeline. One must understand that a homepage is just the first step of a user's online journey and not the final destination.
Editing your homepage is not the only way to increase the conversion rate of your Shopify store. There are many apps that you can use to achieve that and here you can find them.