Best Shopify Apps to Increase Store Sales (2024)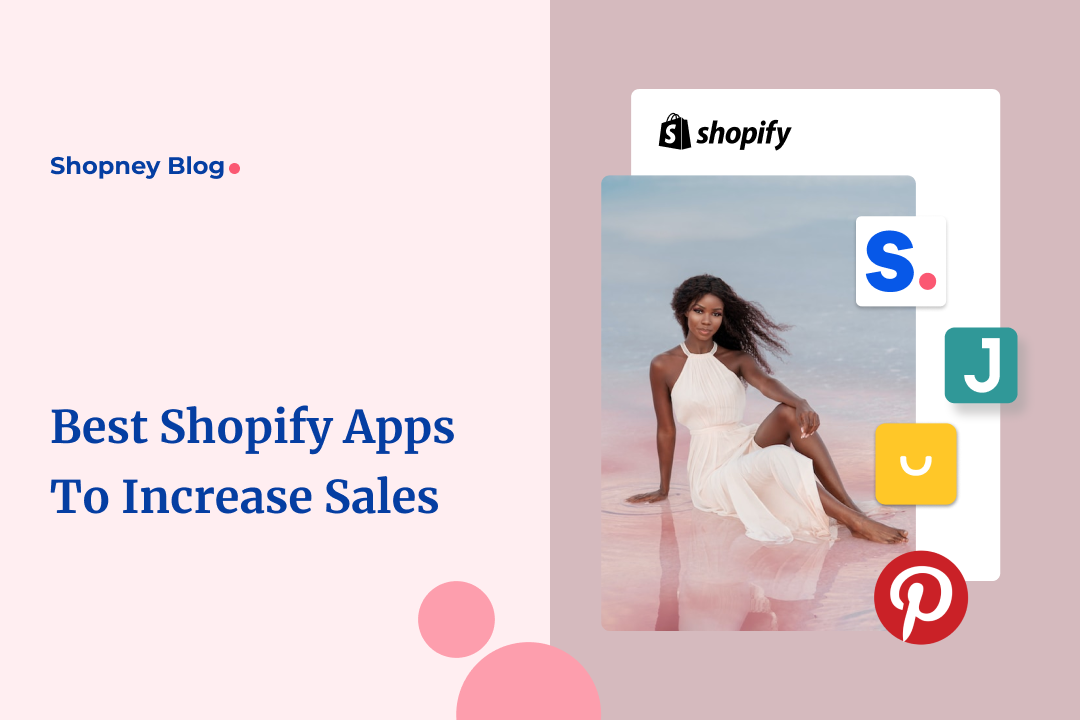 2024 is right around the corner and brands are already buckling up for the next year. The competition for consumer attention in the highly populated and dynamic eCommerce market is at its highest. It is evident how the customers have changed and how eCommerce as a whole has changed in the last decade, with all the players working to grab customer attention in the best possible way.
In short, getting your customers to buy from your store isn't going to be as straightforward as it used to be. So, how to get consistent sales on Shopify?
There is no need to fret as there are a lot of great apps for Shopify stores that will help you in your ordeal. So here we have for you, a list of the best Shopify apps to increase sales.
Best Shopify Apps to Boost Sales
Remember to bookmark this blog as we will continue to add to our list to help you always pick the best Shopify apps to increase sales.
1. Shopney
Want a mobile app to enhance your store sales without having experience in designing or coding? Shopney is the answer for you.
Shopney is one of the best Shopify apps to increase sales with its extremely great mobile app maker. It offers a simple solution for creating and syncing your store app with Shopify all in a matter of five days. You will be crafting world-class iOS and Android apps for your store that can offer exceptional shopping experience with additional features like fast checkout and push notifications.
Design the app with the simple drag-and-drop style editor, and launch it in no time with the help of Shopney's expert team.
2. PushEngage
Push notifications don't require the customer to give out personal info, so it is a great tactic as it stands a higher chance of being signed up for. That's where a tool like PushEngage can help you.
PushEngage is a push notification app for stores that can help you increase sales on Shopify by enabling you to send custom notifications to your store visitors. This can work in many ways and can be used in multiple scenarios to ultimately drive more sales.
For example, PushEngage can help you set up abandoned cart alerts or send notifications to reengage store visitors, send important notifications and more. Other major strengths would include the simplistic, no-code-required set-up process and smart audience segmentation tools.
3. Octane AI
With the Shopify quiz app Octane AI, you can create a product quiz in a matter of minutes. This tool lets you send out quizzes to customers, one question at a time, to arrive at what they are looking for from your Shopify store.
After this Octane AI will generate personalized recommendations so as to assist the buyer in reaching the right product. Some key strengths of Octane AI include the conversational nature of its popup quizzes, the direct add-to-cart function in the popups and its excellent ability to assist in collecting customer data.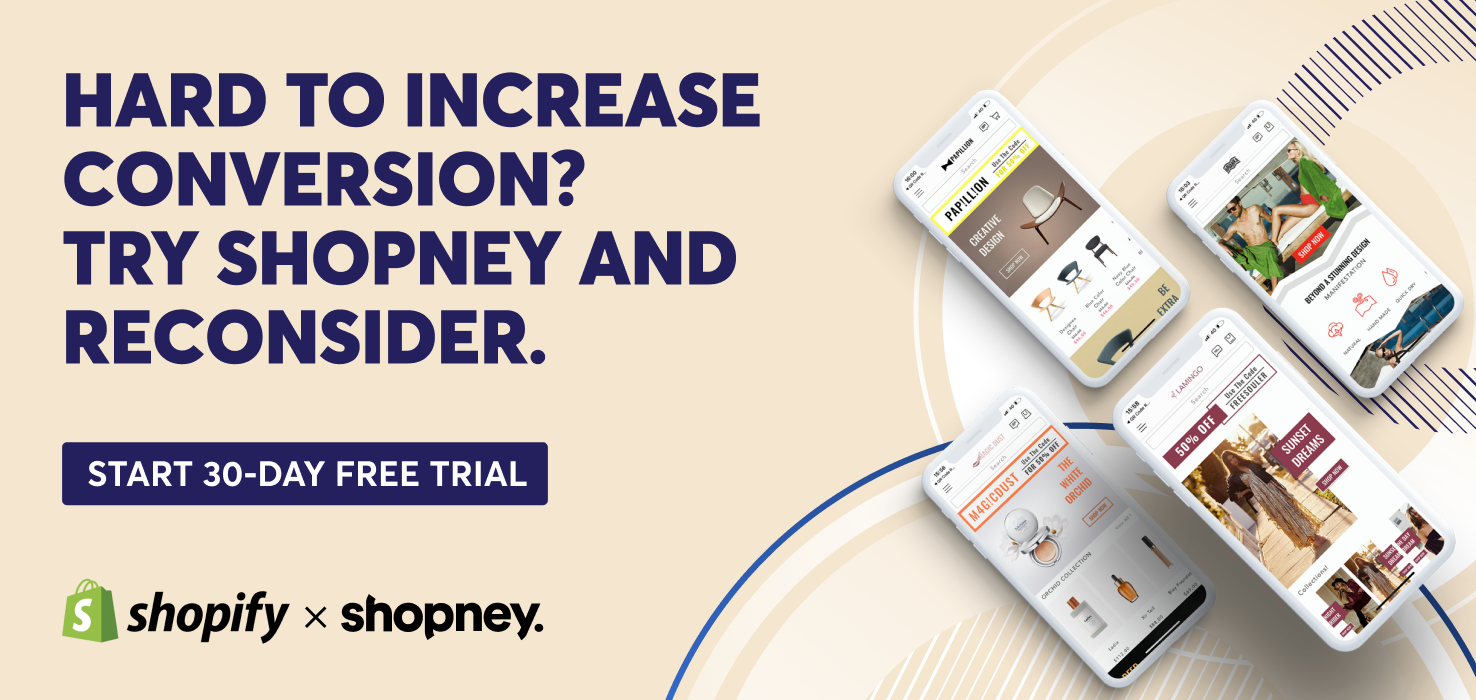 4. Pinterest
Pinterest, the popular content-sharing platform, is also one of the best Shopify apps to boost sales, as one giant of a visual search engine offering businesses a place to share product images and videos.
Many major industries use Pinterest in one way or another and it has a great potential in helping your customers reach you and view your products. You can easily connect your Shopify store to Pinterest and then share product images and videos with Pinterest's vast audience.
5. Instafeed
Instafeed is a Shopify app crafted with the intention of allowing store owners to create shoppable Instagram feeds to expand their reach on the social media platforms. Connecting your Shopify store with your Instagram helps keep the content in the store updated while letting you display social proof for store visitors.
Instafeed is well integrated into the Shopify admin panel and houses diverse sets of post layouts. It even lets you have product tagging on Instagram posts to fully utilize the social media platform's potential for visual marketing.
6. Buy Button Channel
Buy Button is a free Shopify app that, as the name suggests lets you add Buy Buttons to help you sell more. Content marketing is a great strategy but placing your products in blog articles can be a great strategy to fully utilize its potential.
You can place products within your website content with the Buy Button app and customize it to match your brand theme. Buy Button provides you with different font colors and more to ensure that the product placements are on-brand.
7. Judge.me
Judge.me is a popular Shopify app that lets store owners automatically collect customer reviews and display them on the website. It is a great app for showcasing real customer feedback and providing social proof.
Judge.me emails customers and requests reviews and feedback, which customers can provide directly in the email itself. The app lets customers share text, photo and video reviews, which can be then curated by you and displayed on your Shopify store. Judge.me also features SEO-rich snippets to improve your website search turn-up.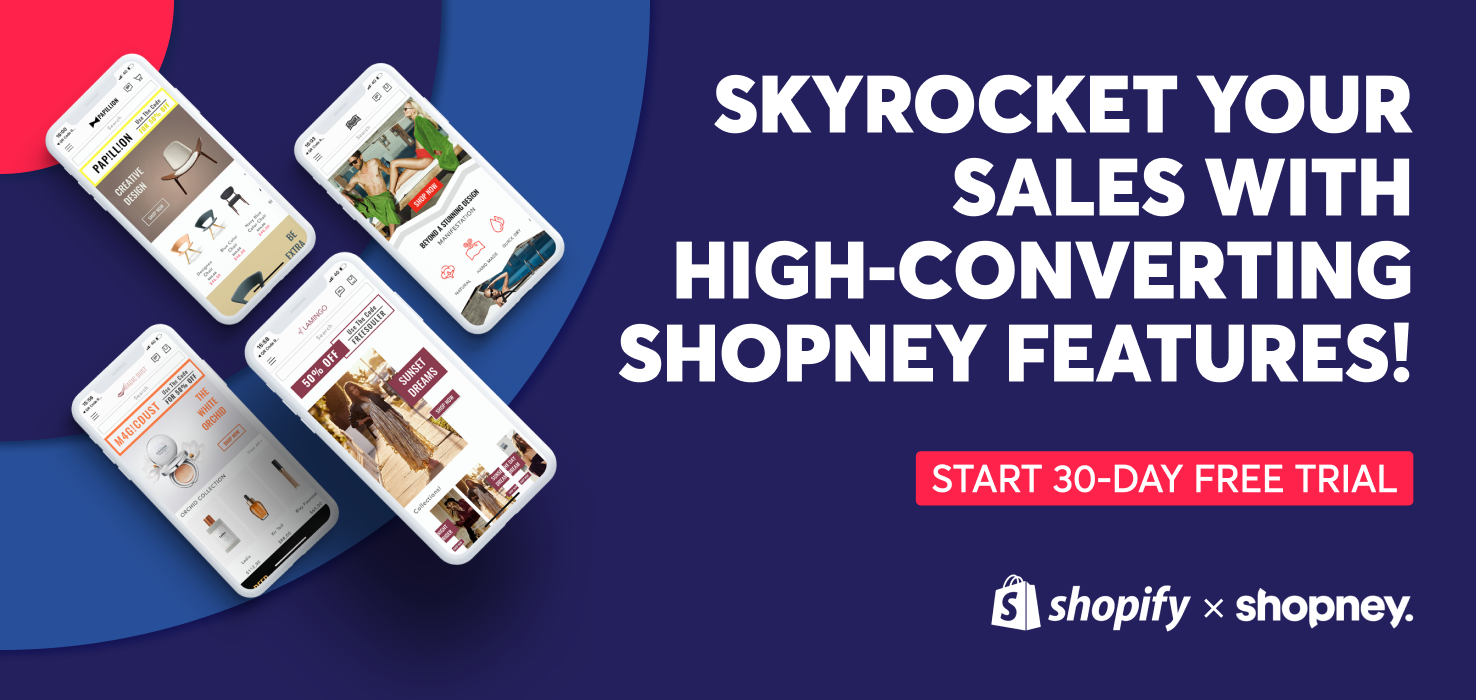 8. Smile: Loyalty & Rewards
When it comes to creating and managing loyalty programs to boost sales, Smile: Loyalty & Rewards is a comprehensive solution. Smile lets you create custom loyalty and rewards programs easily to sell more and solidify brand loyalty from your existing customer base.
Customers will be able to earn rewards from actions such as joining the program, providing product reviews or purchasing products. Smile lets you offer rewards, referrals and VIP programs, and additionally has customisable widgets and rewards panel.
9. Frequently Bought Together
Frequently Bought Together lets you add related product recommendations to your Shopify store pages. These recommendations are AI-powered and will be displayed as bundles on product pages (similar to Amazon). In addition, it also offers automatic bundle discounts to further nudge customers into purchasing the product.
Frequently Bought Together has a fully customizable UI and is directly integrated with the Shopify admin panel for better functionality.
10. Giftship
GiftKart is one of the best Shopify apps to increase sales, as it provides all the necessary toolsets to make gifting a simpler affair for customers. It enables customers to send products to different addresses in a single checkout while providing gift options for recipients.
Customers will be able to give gift messages, gift wrap items and more.  Giftship can be used from the Shopify admin panel making it an extremely accessible tool. With its automatic packing slips and invoice printers, offering gifting features is made incredibly simple and intuitive.
11. ViralSweep
One of the proven strategies to help increase sales on Shopify is gamification, and ViralSweep's Contest Software is a great way to go about it. You can award entries for customer purchases, run diverse kinds of contests like photo, video and hashtag contests, reward referrals and more.
ViralSweep also lets you share a variety of promotions to boost engagement and sales in a clever manner, while, at the same time, gathering customer info and building your list. ViralSweep's contests are shareable and the winner selection process only takes a single click, making it an exceptional tool for capturing customer attention and selling more with gamification.
12. Shopacado Volume Discounts
Shopacado Volume Discounts is a Shopify app that makes it incredibly easy for stores to offer volume-based discounts and tiered pricing.
Volume discounts are among the real OGs when it comes to sales-boosting strategies and Shopacado lets you do this easily by helping you provide discounts to customers who buy in bulk. This is a great way to increase the average order value from each customer and ultimately hit better sales. Shopacado also features a very handy and easy-to-use dashboard to provide a comprehensive view of your discount strategies.
13. Brevo
Brevo is another great entry in this list of the best Shopify apps to increase sales as it covers a very crucial area of marketing- email and SMS. Formerly known as Sendinblue, Brevo combines email and SMS marketing in order to help communicate with new-product alerts, onboarding content as well as other marketing content for your Shopify store customers.
Brevo makes creating beautiful and impactful emails, especially easy. Brevo also allows for creating cross-channel campaigns on SMS and email, for welcome messages, cart recover messages and more. Other features include triggered transactional emails, Shopify contact auto sync and advanced segmentation.
14. DSers AliExpress Dropshipping
To sell more, you need the newest products and suppliers to facilitate your goals. DSers is an AliExpress Dropshipping Solution crafted for eCommerce brands to help them place bulk orders, find the best suppliers and simplify time-consuming tasks that commonly plague dropshipping.
DSers lets you optimize your suppliers, import and manage products, place 100s of orders with a single tap and much more. You can also automatically track the status of your order with the least bit of hassle. DSers also lets you manage multiple Shopify stores from the same account so you can handle everything in one place.
15. Shogun Landing Page Builder
It's easy to open a store with Shopify but without an attractive and clean landing page, you might have a tough time pulling crowds. Shogun Landing Page Builder is an intuitive and user-friendly tool that can help you craft the most eye-catching landing page. It is extremely easy to use and you can learn the ropes of its drag-and-drop system in minutes.
Be it for beginners or veteran designers, Shogun can help design fast-loading mobile-optimized landing pages in no time. There are also features and options for veterans who are looking to incorporate custom elements with CSS, JavaScript or HTML.
Buckle Up for 2024!
You are now armed with the best Shopify apps to boost sales and are ready to take on a new year. Having the best in your arsenal is a great way to skip ahead of the competition and get the right head start.
Getting powered up for 2024?!
Don't forget to subscribe to our blog!